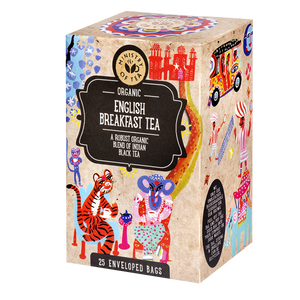 A classic English Breakfast tea to perk you up for the day ahead. A robust blend of malty Assam and fragrant Ceylon tea, our English Breakfast tea is a delight to drink at any time of day. 
Ingredients: Organic Assam Tea, Organic Ceylon Black Tea 
How to make a cracking cuppa: Pour fresh boiling water over the tea bag. Infuse for 3-5 minutes. Add your favourite milk. Sip and Enjoy!