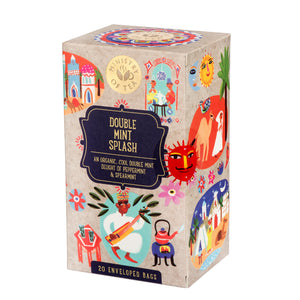 Hold your breath and jump right in to our refreshing double mint infusion! The wizards at the Ministry celebrate the cooling, soothing properties of Peppermint & Spearmint in this simple and effective tummy taming blend.
Dive in, the water is ready!
Ingredients: Organic Peppermint (85%), Organic Spearmint (15%)
How to make a cracking cuppa: Steep in water for 3-5 minutes...or longer if you like it stronger! Sip and enjoy.