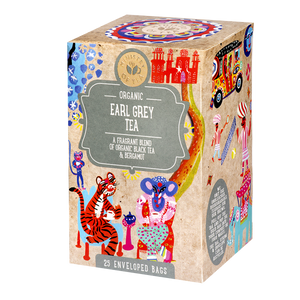 Our delicious Organic Earl Grey Tea is made with Organic Indian Black Tea and a fragrant bergamot flavour. Sip from a fine chine tea cup, or slurp from your favourite mug. 
Ingredients: Organic Black Tea, Natural Bergamont flavour 

How to make a cracking cuppa: Pour fresh boiling water over the tea bag (use a tea pot if you have one!). Infuse for 3-5 minutes. Add your favourite milk. Sip and Enjoy!